The phone website of FontKe.com (http://m.fontke.com/) has been collected to tool websites guide in Tagsay app.
It is known that Tagsay is an assistant app which helps users to be more efficient and help user's phone to keep fast. The main functions of Tagsay are managements of websites, web articles, local files and QRcode as well as other tools. You could find out more information on their website: http://www.tagsay.com/
The co-operation of FontKe.com and Tagsay app is to make users to save FontKe pages better especially with Tagsay file. Considered that most of our users are professional designers, it would be more efficient using Tagsay to save and visit FontKe web pages with their smart phones during their work.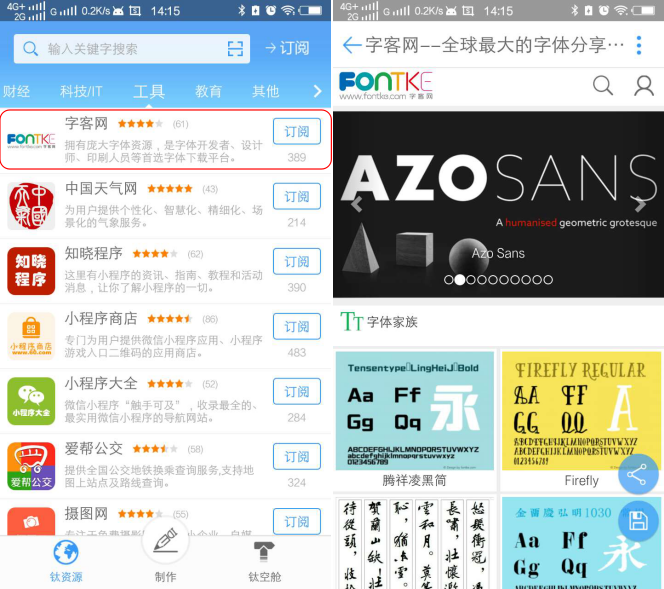 On the other hand, got collected by Tagsay app shows the professional and popularity of FontKe.com when it comes to showing and manufacture of font library.